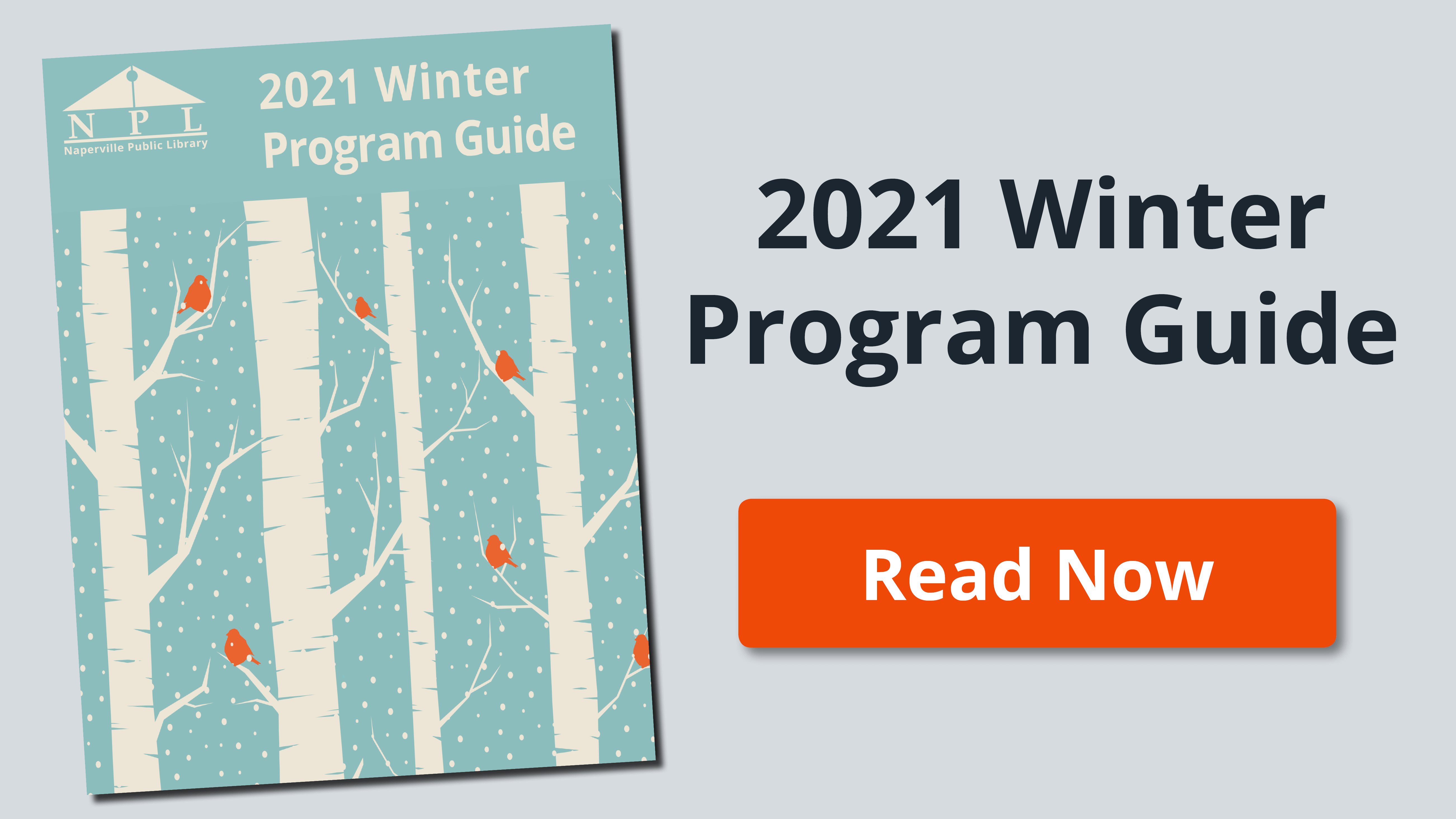 On today's episode of the Naperville Public Library Podcast, we're previewing our 2021 Winter Program Guide! We have over 125 virtual programs planned this season, and there's something for everyone! 
We also discuss how current Tier 3 Mitigations are impacting library services, our brand new library calendar software and how Consumer Reports can empower your purchasing decisions this Holiday season! 
And breaking late, Curbside Service resumes at the Naperville Public Library this Monday, Nov. 30! Click here for more info. 
Download our Winter Program Guide here